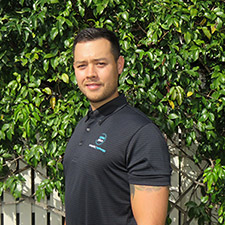 DR DAVID WOON – OSTEOPATH
(B.Clin.Sci, M.Ost.Med)
Dr David Woon (B.Clin.Sci, M.Ost.Med) is a fully qualified and registered osteopath with the Australian Osteopathic Association.
After completing his studies in 2013 David moved to Brisbane working alongside experienced osteopaths to enhance his knowledge treating a variety of both acute and chronic injury. David was initially working as a Myotherapist/Musculoskeletal Therapist in Melbourne for 6 years gaining experience in soft tissue injury and assessment. He has then continued further studies completing his Bachelor of Clinical Science and his Masters Degree in Osteopathic Studies to further broaden his treatment specialities to both soft tissue injuries and skeletal dysfunction. This gives David a unique balance between the structure and function of the human body to deal with ongoing chronic and acute injuries.
David has been involved in the health and fitness industry, working with a number of sporting clubs and individual athletes as a fitness, performance and injury management consultant in both Melbourne and NSW. With this exposure to sports men and women, it has allowed David to adapt his assessment and treatment to provide the fastest recovery for each patient.
Having played many difference sports, both at high level and socially, David has sustained numerous injuries that have ultimately prevented him from competing. It was through osteopathy that David's passion for sport injury and recovery has evolved.
David uses a broad spectrum of osteopathic techniques that are tailored to each individual during consultation. These techniques include massage, manipulation, muscle energy techniques, functional and counter-strain techniques, corrective and rehabilitative exercises.
David treats all types of conditions including:
– Back and neck pain
– Shoulder and knee dysfunction
– Headaches
– Chronic pain conditions
– Work related pain and injury
– High impact injuries.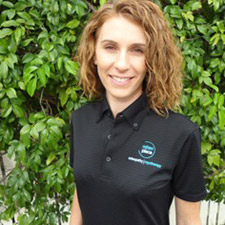 BIANCA JAMES – MYOTHERAPIST & REMEDIAL MASSAGE THERAPIST 
(BHSc CompMedicine Myotherapy, Ad.Dip.Rem.Mass)
QUALIFICATIONS
Bachelor Health Science Complementary Medicine
Advanced Diploma Myotherapy and Remedial Massage
Bachelor Physiotherapy – Currently completing
Bianca has been working in the health industry for approximately 10 years as a myotherapist/ remedial massage therapist, personal trainer and is currently completing a Bachelor of Physiotherapy.
Bianca's treatments focus on prevention, correction and rehabilitation of all musculoskeletal disorders. Bianca has a special interest in treating all types of shoulder and rotator cuff dysfunctions with the utilisation of dry needling, biomechanical postural analysis, rehabilitation exercises and deep tissue massage.
Her passion is to assist as many people as possible to achieve a pain free, healthy and functional lifestyle.